The building process of S 144 THEMIS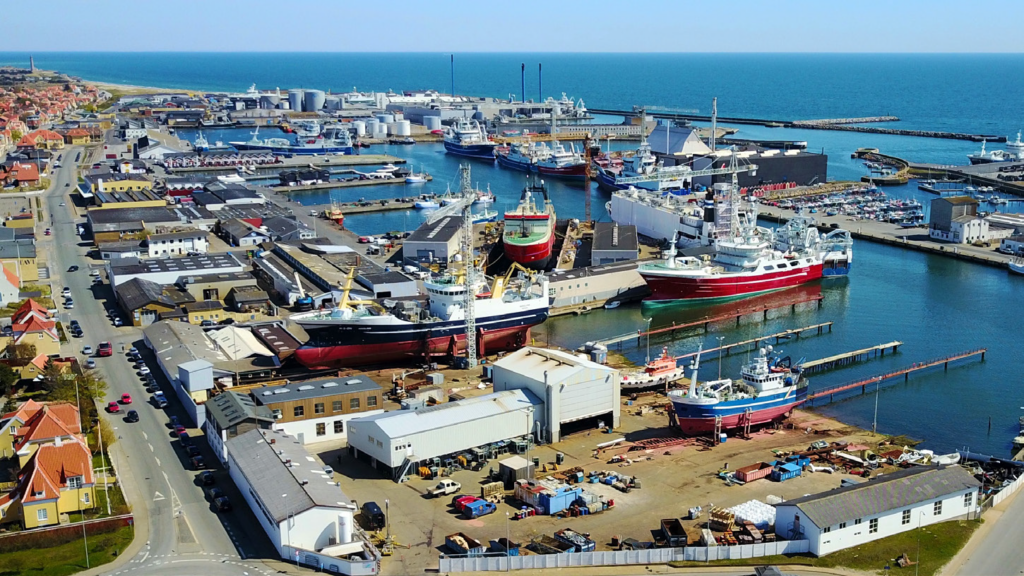 The building process of S 144 THEMIS
Since the establishment of the company Themis Fiskeri A/S, we have created the basis for financing a newly built vessel by purchasing fishing rights and tonnage from other shipping companies in Denmark. We met with the shipyard in autumn 2015 to discuss the possibilities for a new building. The advantage of building and designing in collaboration with Karstensens Skibsværft A/S has partly been the yard's in-depth knowledge of the shipping company and partly the yard's experience as a newbuild yard for pelagic fishing vessels.
The initial dialogue between the shipping company and the shipyard was about designing a ship which, in addition to being suitable for the shipping company's fishing, also focused on minimizing energy consumption, creating good conditions for handling and storing the catch, as well as optimizing safety and the working environment on board. The design process took about 8 months, during which the yard, in close dialogue with us, created the ship's design and selected subcontractors and main components.
Construction of THEMIS' hull began at the Nauta hull yard in Poland in October 2016, and was followed closely, both by us and the yard in Skagen.
THEMIS was launched on 28.07.17 in Poland. In September, the hull was towed to Skagen. In Skagen, the fitting-out work itself took place with pipe work, insulation, fitting, electronics work, machinery, winches and cranes. The first 4 months were spent on construction and the last 2 months on start-up, testing and final painting. THEMIS was on its maiden voyage on 10.01.2018.
In February 2018, we were finally able to christen the ship and put it into use. It is a fantastic vessel.
FACTS about the building process